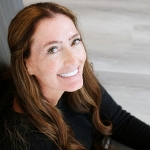 Equity Real Estate (Solid)
About Alisa Bair
Featured in Forbes, Top Agent, and Utah Business Magazines, Alisa Bair is a prominent figure within the real estate profession and often called upon as a source for current real estate insight.

As a full-time Associate Broker/Realtor® and recipient of a myriad of accolades, with some of our favorites being Top 3% in the Nation, Best of Salt Lake, Top Ranked Real Estate Agent, and Rainmaker of the Year, Alisa brings an extensive amount of expertise to every transaction. Limitless, Alisa works with buyers, sellers, investors, and developers spanning a variety of property types, with an emphasis in Sugarhouse, along the East Bench, and within Park City.

Alisa attributes her umbrella of success to her vast partners, market awareness, marketing and advertising strategies, exclusive contact base, and true love for real estate sales. She is committed to improving our communities and frequently donates to Paws Assisting Wounded Warriors and several local children's organizations.

When not working, Alisa can be found beside her loving husband and sweet Shiba Inu, Lily, appreciating everything that Utah has to offer, namely the stunning mountains, lakes, arches, and dunes.

Alisa values and prioritizes each and every client and will be your advocate, ally, and trusted advisor. Call or write today to work with a professional who will get you the terms you want in the time you need and open the door to wondrous new beginnings.

UtahRealEstate.com is where real estate listings originate, and it is the most used property information platform for real estate professionals in the state of Utah. UtahRealEstate.com offers you the most complete and current property information available.
Find Utah Homes for Sale by City
Find Homes for Sale in Utah by Zip Code
I am mister notify